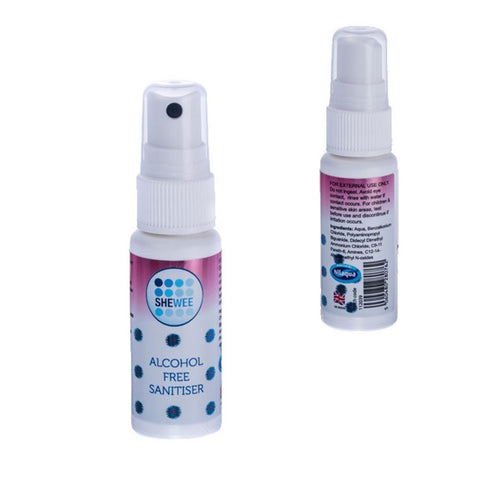 Shewee Hand Sanitizer 25 ml (Alcohol Free)
Availability: In stock
Keep all your hands clean with Shewee Hand Sanitizer!
Stay clean and safe with Shewee alcohol free hand sanitiser in your pocket or hand bag.
Feel squeaky clean after Shewee-ing, with the Shewee instant hand sanitiser. Once you've relieved yourself, squirt your hands and be confident that 99.9% of all germs have been killed. The sanitiser is alcohol, paraben and fragrance free, and has been made with real organic lemon juice. It contains natural moisturising ingredients: aloe vera, chamomile and lavender, leaving you with soft skin.
The Shewee hand sanitiser will leave your hands feeling refreshed, naturally moisturised, without the sticky residue. No aerosols, non-flammable and refillable.
Directions:
Spray palms, and rub together until dry.